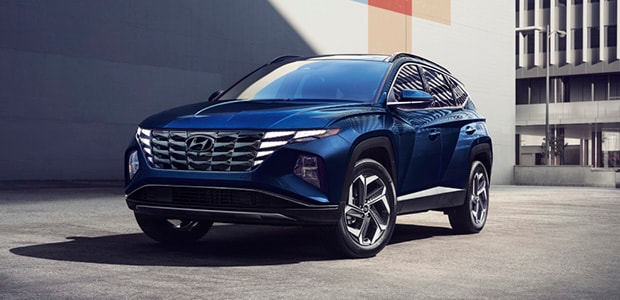 Lease vs Buying a Car


Which is Right for me? | Route 1 Hyundai
---
The time has come to get a new car and you're not sure whether to lease or buy. This can be a tough question for anyone in the market for a new or used car. Luckily for you, we have compiled the basics of car leasing and the basics of car buying to help you decide which option is right for you.
At Route 1 Hyundai, we are here to make your next new car lease or purchase as simple and painless as possible. We have helped thousands of car buyers and leasers to better understand the differences between both buying and leasing a new car. While every car buyer is a little different, below we've recorded some basic information about car leasing in the Brunswick, New Jersey Area.
How is Leasing Different from Buying?
---
When browsing for new or used cars for sale, the first thing that comes to mind is how much will your down payment be on a new or used car. This will determine exactly how much you will borrow to pay for your next vehicle. When taking a loan from a bank or credit union, make sure you adjust your budget to cover the monthly payments. With each payment, you build equity in your vehicle. Once the vehicle is entirely paid off, you finally own your car.
Leasing a car functions similarly to a buying a car, with a few significant differences. When leasing a car, you still make a down payment, and monthly payments to the dealer. Whereas in buying a car you get unlimited usage of the vehicle, in a lease you are limited to a certain mileage cap each year/month, and once the lease is up, you may renew the lease or return the vehicle.
What Are the Benefits of Leasing a Vehicle?
---
There are Pros and Cons to Leasing vs buying. The tradeoff for leasing a car is that no purchase is made, and no asset is owned when the lease is up. However, the dealership eats the car's cost of maintenance and major repairs, which means you are not paying for servicing and maintaining your car. In addition, leases tend to be less costly and permanent than car purchases. Once you buy a car, you are stuck with it until you sell it, whereas in a lease contract you are free to move to a new vehicle at the end of the lease term. in summary, leasing is flexible, buying a car is more permanent.
Who Should Lease A Car
---
If you answer yes to any one of the items below, you may be a good candidate for leasing a new car or truck:
Do you prefer to drive a new car or truck every 3 years?
During your daily Commute you average less than 15,000 miles a year?
Do you maintain a healthy good credit and consider yourself financially stable?
Do you take pride in maintaining the condition of your car?
Do you want more flexibility in what kind of car or truck you drive and when?
Visit Route 1 Hyundai To Lease A New Car Or SUV
---
Are you ready to lease or purchase a new Hyundai model in Brunswick, NJ? Visit Route 1 Hyundai today to learn more. Our team of Hyundai Lease Specialists will guide you through the process of securing an auto loan, discuss your lease terms, and help you shop our lot of new cars for sale that you'll love.
Check out our Lease vs Buying Guide below:
| | Leasing | Buying |
| --- | --- | --- |
| Ownership | You don't own the car, truck, or SUV. You must return the car to the dealership, extend the lease, or purchase the car. | The car is yours, once you make the final payment. |
| Up Front Cost | Lease Cost include: First month's payment, A refundable security deposit, capitalized cost reduction, taxes, registration and fees. | Purchase cost include: Your down payment, taxes, registration and fees. |
| Payment | Monthly payments may be lower than purchasing a car. You are only paying for the car or trucks depreciation. | Monthly payments may be higher than leasing. This is because you are paying for the entire cost of the car, truck or SUV. |
| Early Termination | You may end your lease early. You have the option of selling off your lease, or paying-off your remaining lease, plus any early termination charges. | Ending your auto loan early means you are responsible for paying of the remaining loan pay-off amount. |
| Returning the Vehicle | Once the lease ends, you must return the vehicle to the dealership and cover any end-of lease costs, damages or mileage overages. | You can Trade-In your vehicle for cash and use it towards the purchase of another car, truck or SUV for sale. |
| Future Value | The future value of the vehicle is determined by the dealership. The dealership assumes all the risk for the vehicle value, not you. | It's your car, you are responsible for the vehicle's future market value. |
| Mileage | All leases have mileage restrictions determined at the start of the lease. If those mileage limits are surpassed you will need to pay a mileage penalty at the end of the lease. | There are no mileage restrictions you own the car. Remember the more miles you drive the less your car will be worth in resale value. |
| End of Term | Once your lease is over, you have two options: Buy the car you just finished leasing, or lease another car, truck or SUV. | Once you pay off your loan, you own the car. |
Hours
Monday

9:00AM - 9:00PM

Tuesday

9:00AM - 9:00PM

Wednesday

9:00AM - 9:00PM

Thursday

9:00AM - 9:00PM

Friday

9:00AM - 9:00PM

Saturday

9:00AM - 6:00PM

Sunday

Closed